MedSculp
Innovation + Design for Healthcare and the Medical Humanities
Redesigning the
15-minute doctor's
appointment.
UX Research, Facilitation, Consultancy
Stanford Medicine X
Stanford Medicine X Workshop

Developed and led a patient-provider communication workshop for Stanford Medicine X, the world's most discussed medical conference.
Challenge

Develop a long-form workshop that appealed to patients, doctors, and entrepreneurs were the most unmet content need for the 2019 conference.
Role: UX Researcher, Facilitator, Consultancy
Over 5 months Justus led a team of two Stanford Medicine X advisors and two fellow ePatient scholars in the development of a 90-minute workshop.
Results
The workshop had an average rating of 9.75/10 by 13 participants and demonstrated a repeatable low-cost method to teach communication during short medical encounters across diverse types of patients and doctors.
2 CEO/C-Suite
requests for the workshop to be repeated
9.75/10 rating
from 13 participants
Expert and Patient Interviews
Justus conducted 25 interviews throughout the development process in order to understand the context of the workshop at Stanford Medicine X as well as patient, researcher, medical student, doctor, and nurse challenges during time-constrained encounters.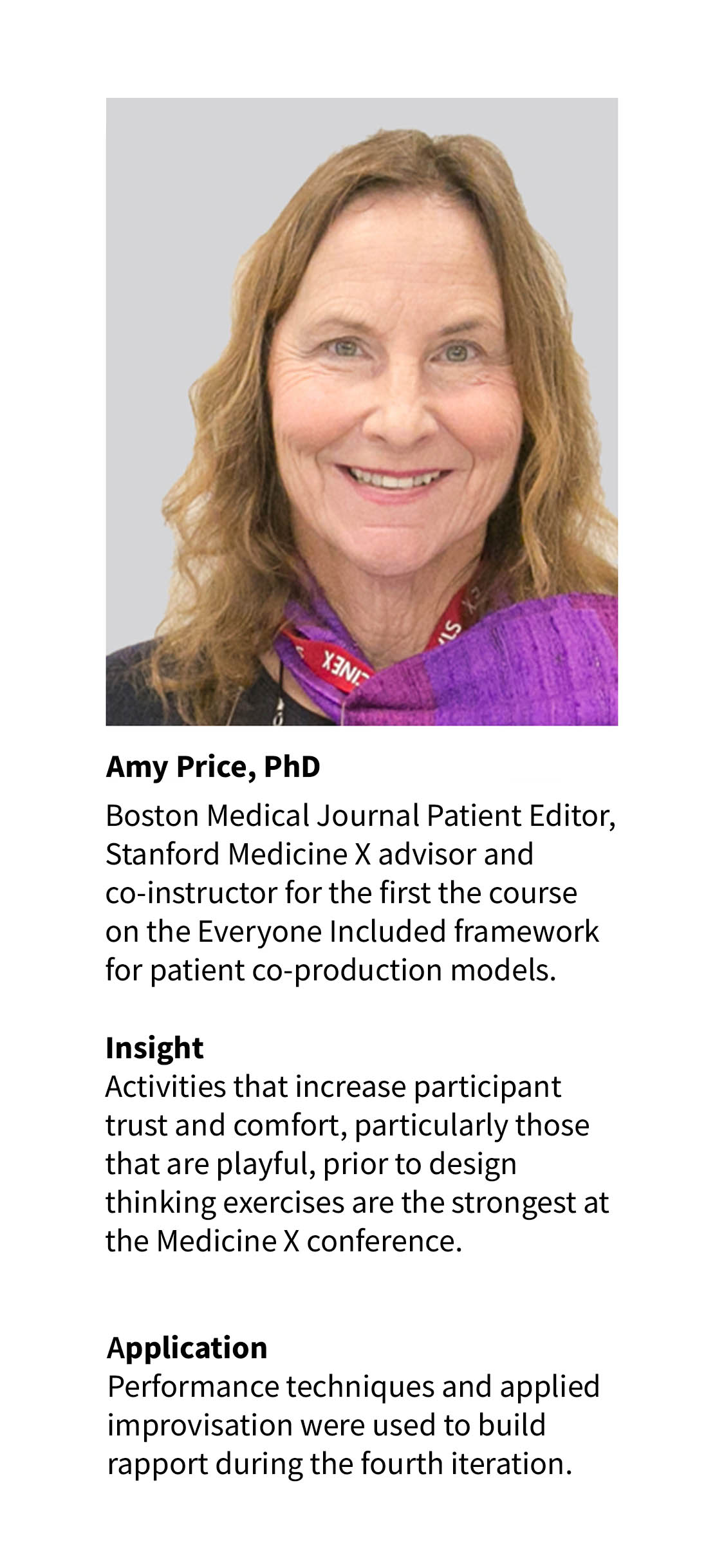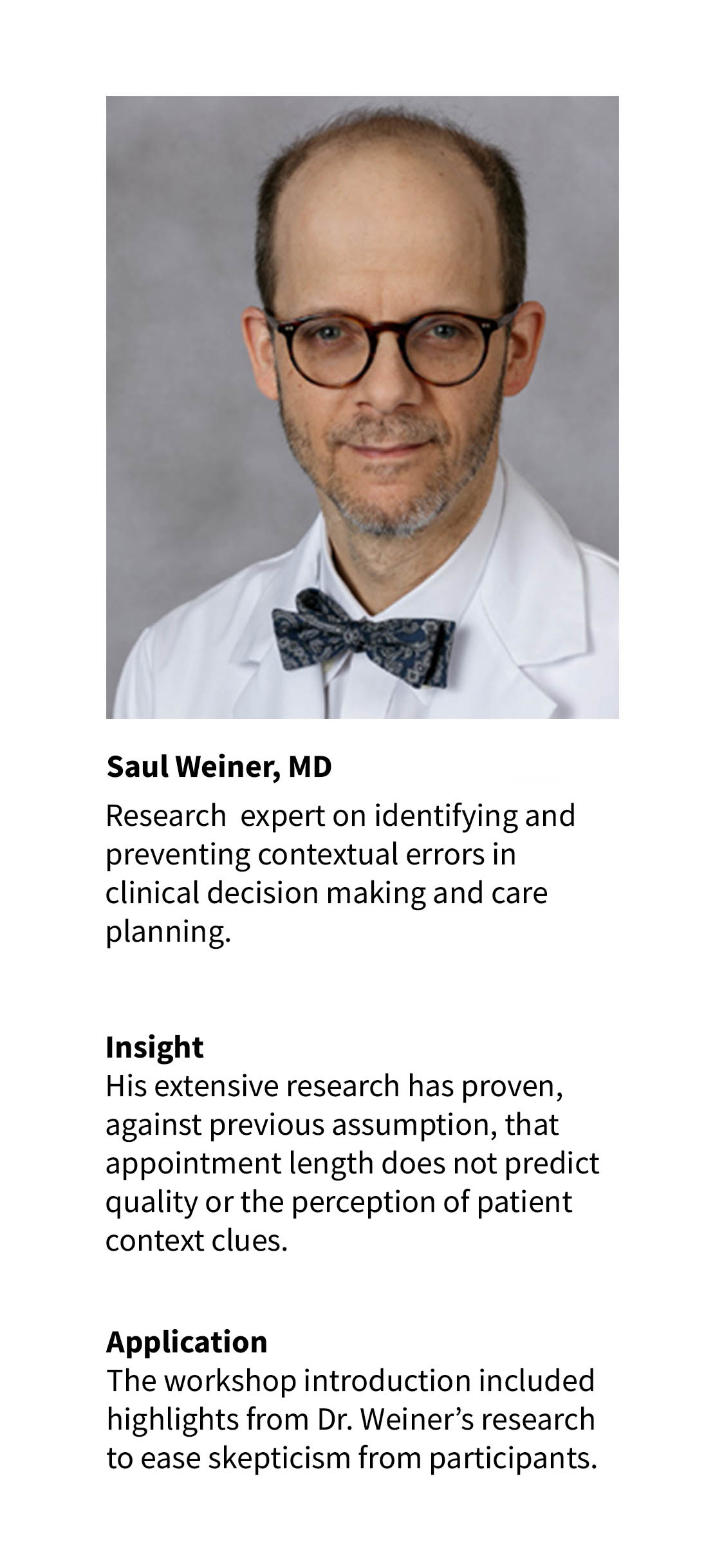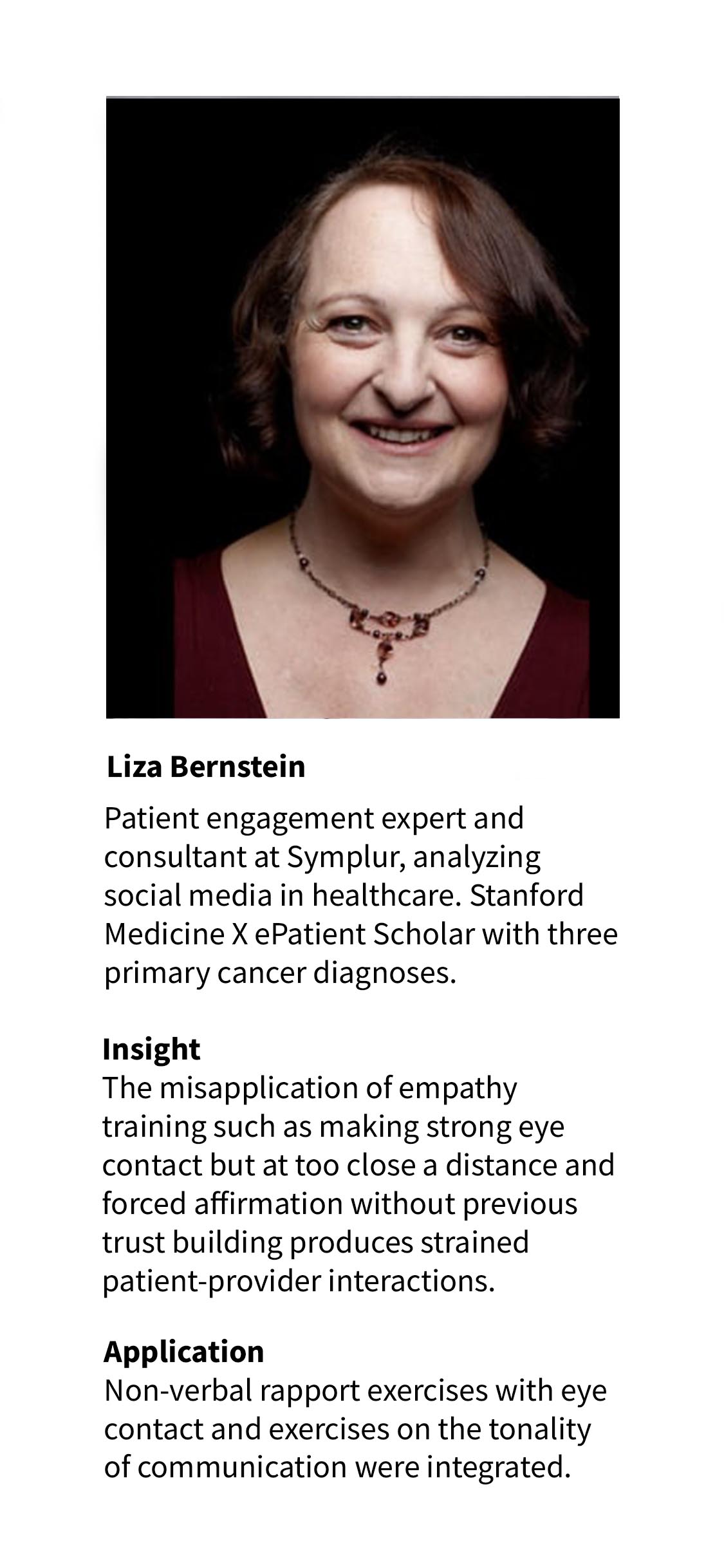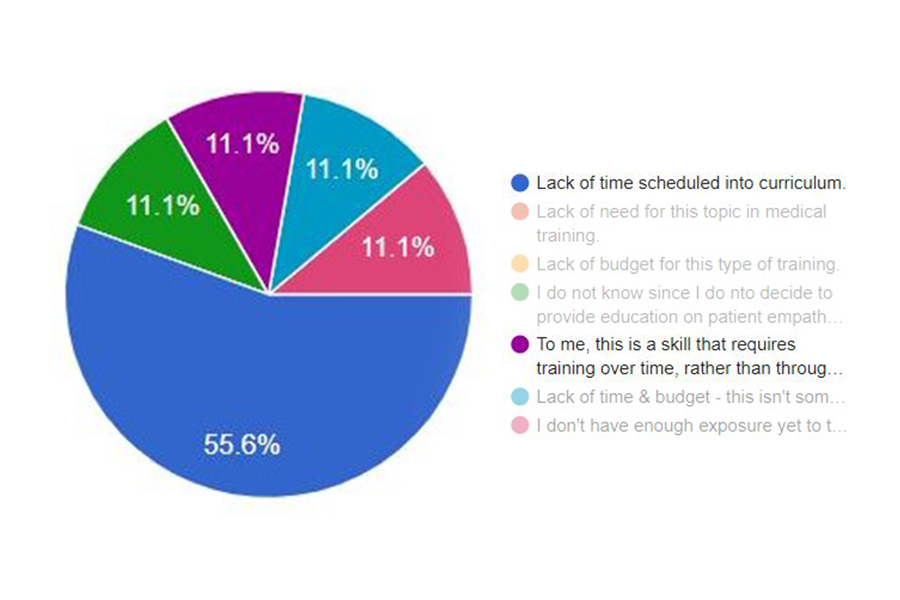 Surveys
Surveys were used at all stages of development for user insights and to evaluate each workshop iteration to understand if the chosen exercises were meeting the goal of improving patient-provider communication.
Application
The feedback before and after workshop iterations helped identify limited time as a large factor and need for training on communication consistently over time. The end workshop was shortened as a result of this feedback and included attending doctors who could share their experience with students.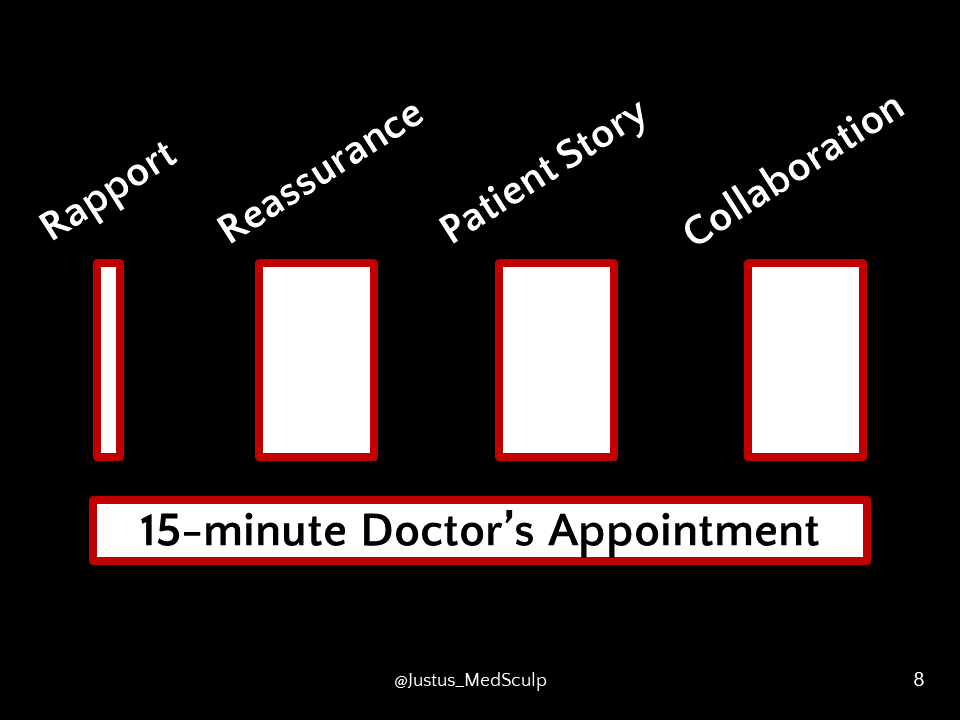 Literature Review
Over 50% of doctor's appointments are dedicated to bureaucratic and data entry tasks.
Reassurance is not well defined in medical literature yet it is important in establishing patient's trust in providers.
Patients are interrupted within 18-20 seconds of speaking.
Narrative medicine provides evidence-based methods for patients to share their medical histories more effectively.
Application
The design of the workshop was modified to address the 7.5 minutes of average direct patient-provider interaction time and worksheets were developed for participants, both doctors and patients, as a tool to concisely communicate during appointments.
Worksheets Developed
Through the interview and literature process, two new worksheets were developed from the literary structure called the hero's journey and a reassurance statement template was developed based on existing best practices in patient communication and feedback from early workshop iterations.
Worksheets are available as part of MedSculp's workshops and services based upon request, these worksheets can be tailored for diverse groups and organizations as they were for the Stanford Medicine X conference.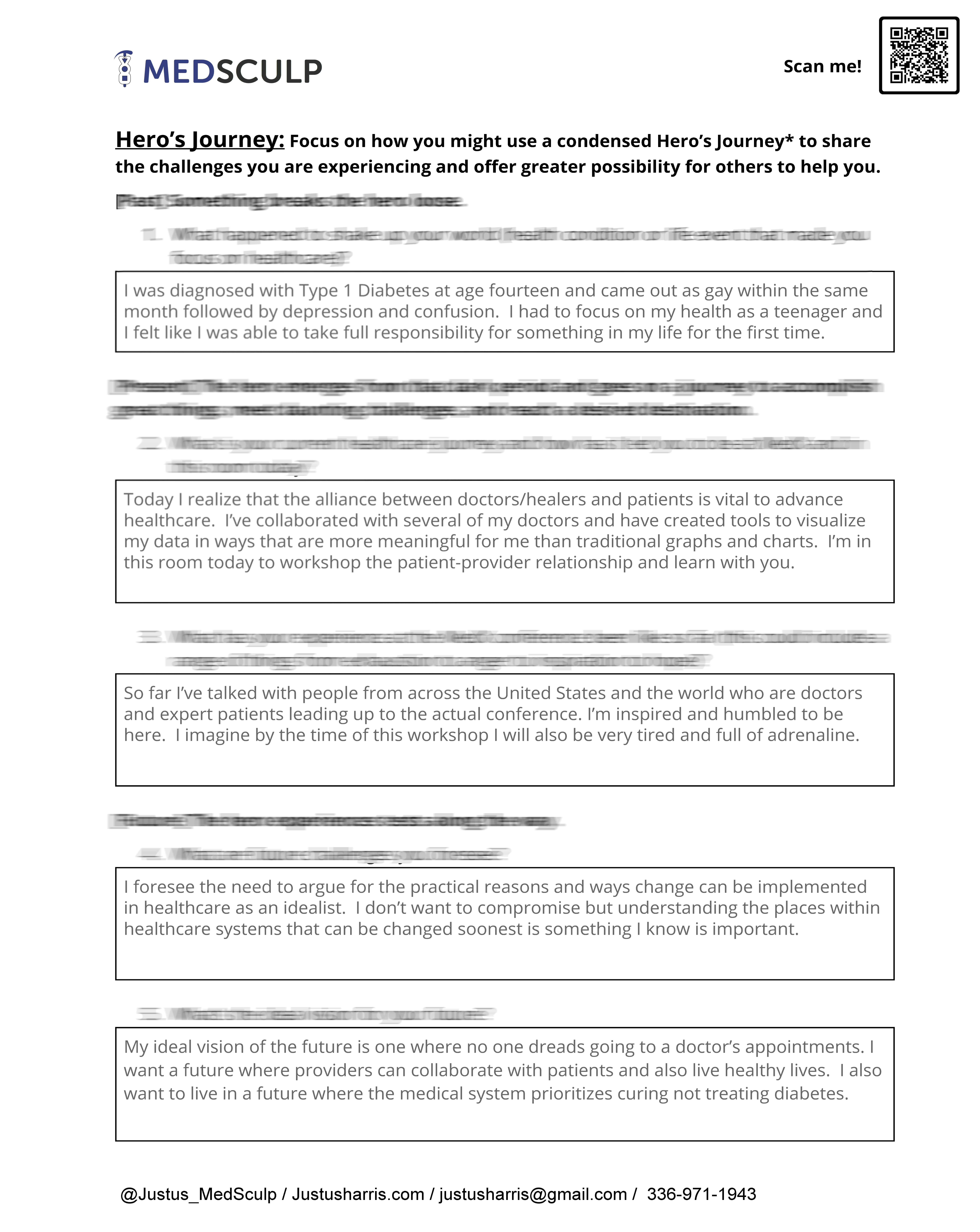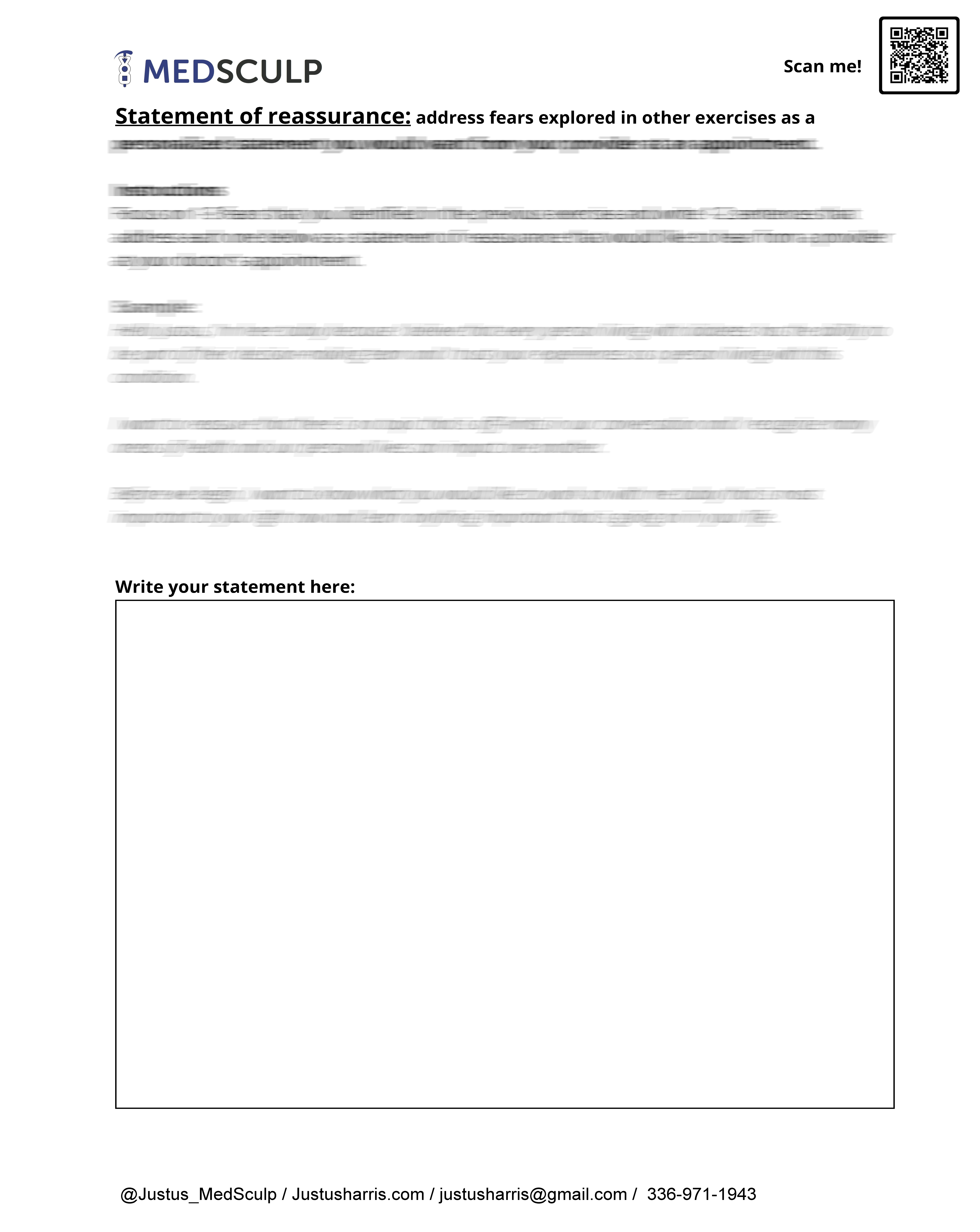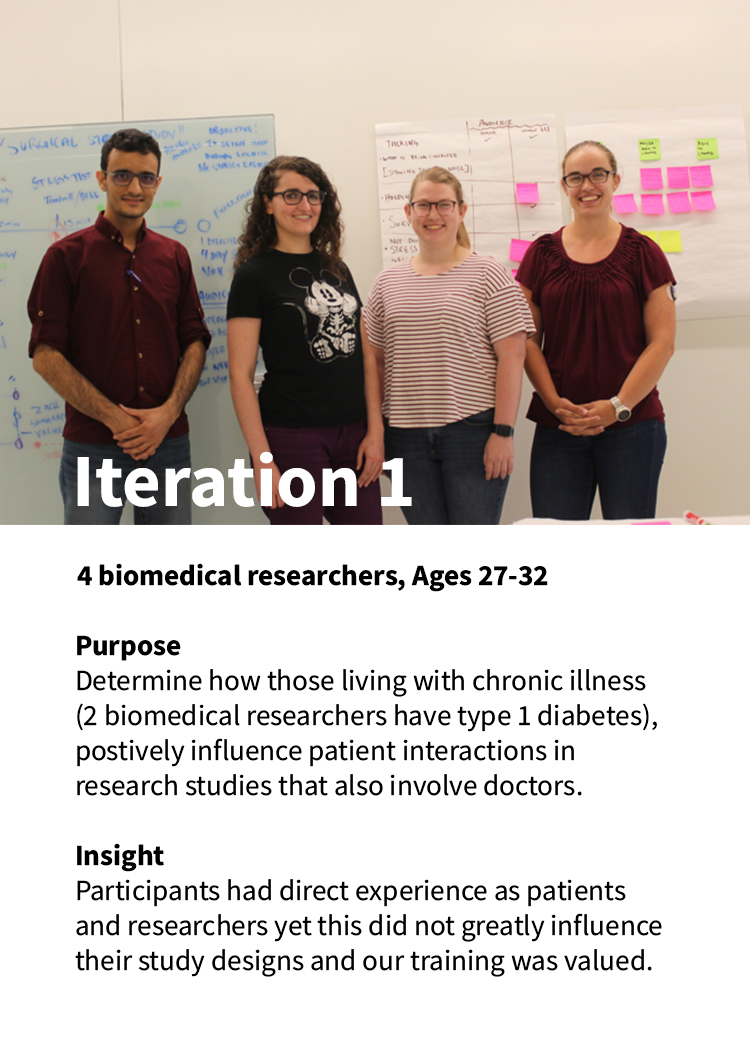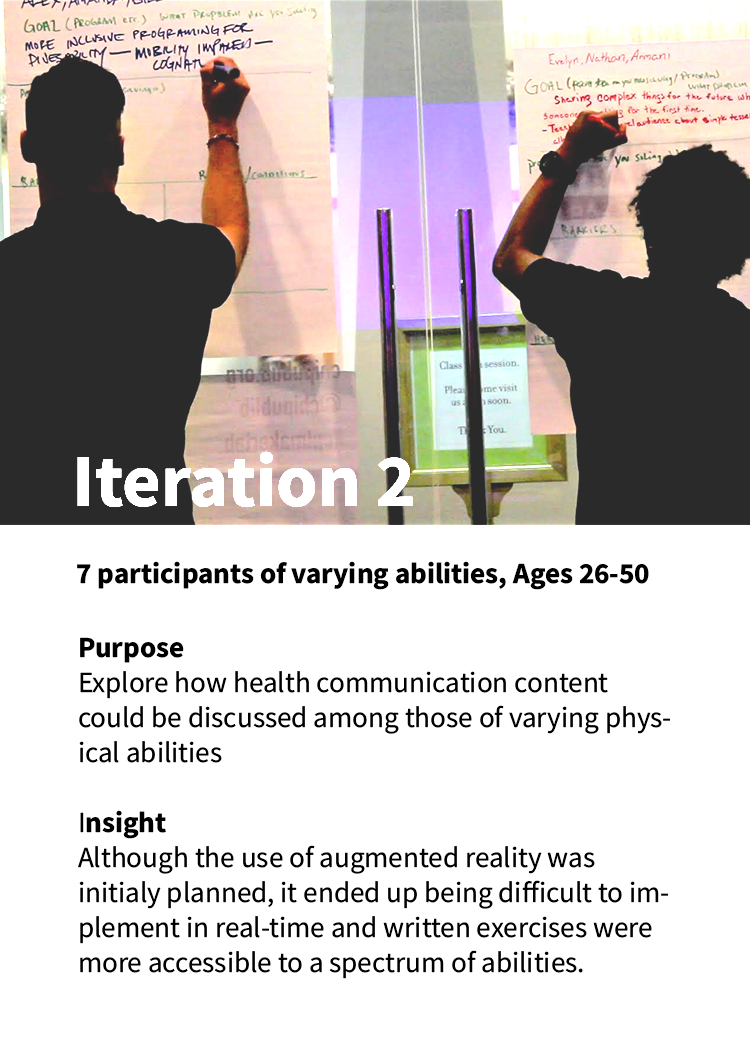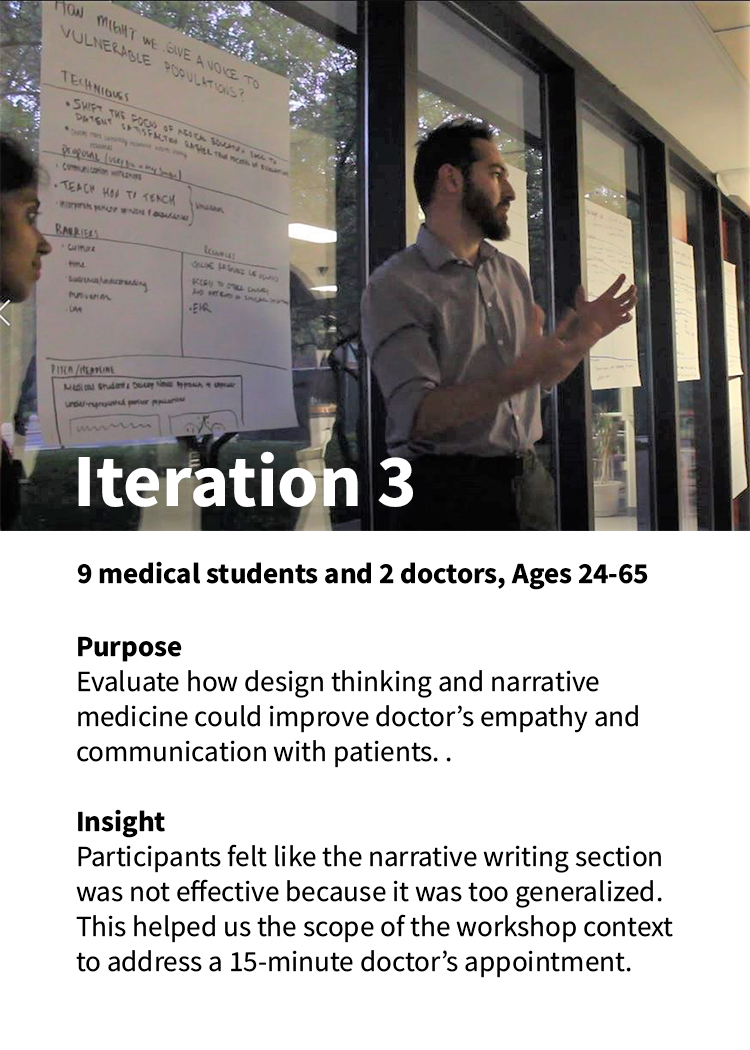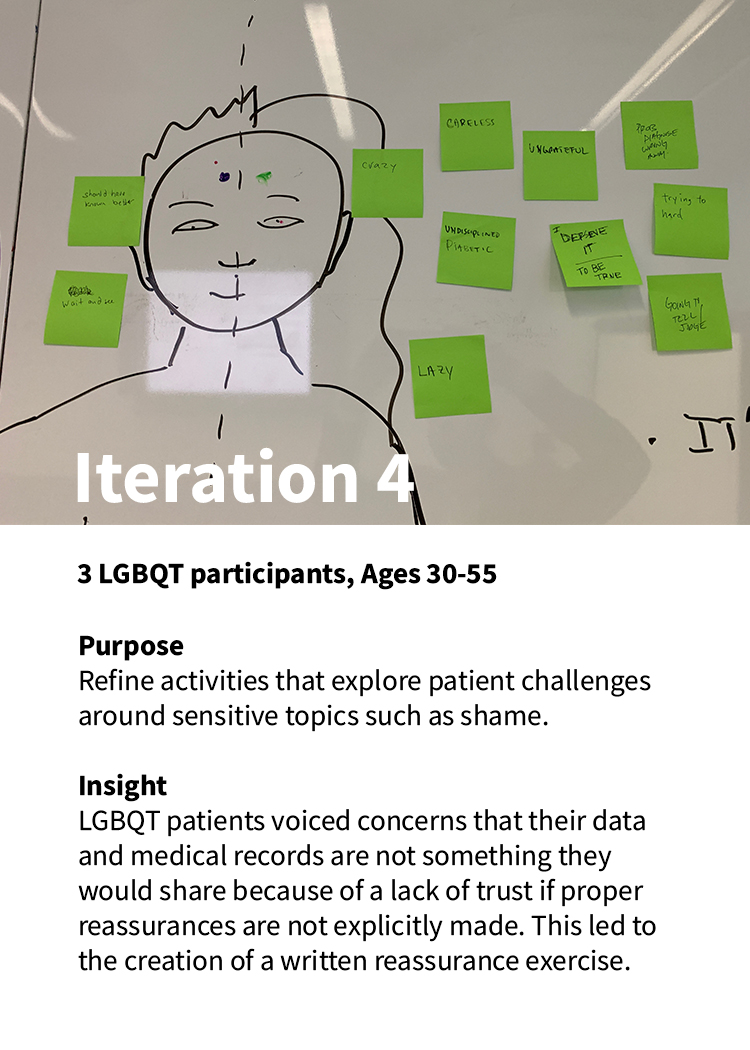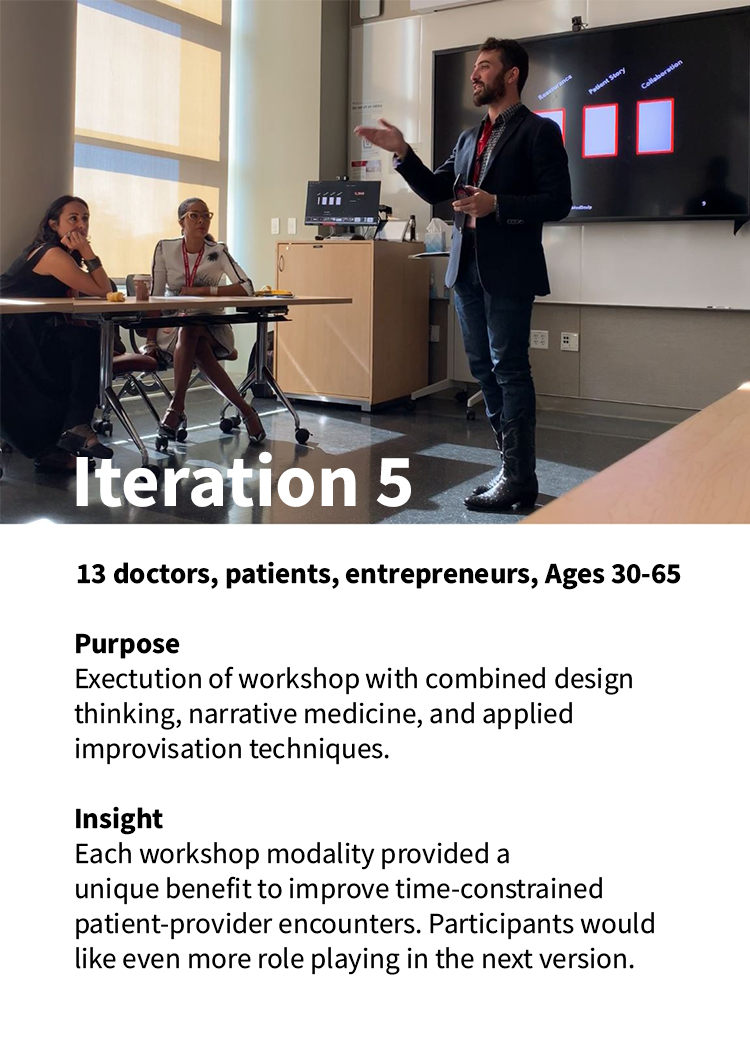 Reflecting Forward
Bringing patients and providers together in the same room is critical, however, having separate brainstorming activities allowed for more frank and insightful conversations during research.
Learning how to tell structured personal healthcare histories as a story are not regularly taught to patients but was an effective way to communicate their medical histories to doctors in a way that was low-cost.
Combining design thinking, applied improvisation, and narrative medicine writing produced the strongest results. This has led us to realize that using tools from multiple disciplines can improve design research and workshop facilitation.
While higher-tech empathy tools including augmented reality were initially considered it was lower cost and more accessible to help participants utilize their imaginations instead based on feedback from earlier iterations of the workshop involving AR tools.
The original constraint of not knowing who the attendees were going to be until the day of the Medicine X workshop produced a more adaptable end product. The workshop can apply to researchers and their subjects as well as a diverse spectrum of doctors and patients because of the way we designed within this constraint.
Special thanks
Amy, Larry, Marcella, Mike, Angelica, Liza at Stanford Medicine X
Saul, Bernice, Susan at University Illinois Chicago
Nicole, Rachel, and IIT Biomedical Team at Illinois Institute of Technology
Diane, Sasha, George, and John at the Chicago Public Library
Alex, Chris, and Neil