MedSculp
Innovation + Design for Healthcare and the Medical Humanities
Creation of the Maker-in-residence program
at the Chicago Public Library
UX Research, 3D Modeling, Consultancy
Chicago Public Library Maker-in-residence
Creation of a new role at the Chicago Public Library's Maker Lab, the Maker-in-residence, that makes new fabrication technology and education accessible to patrons.
Challenge
Create a program, budget, and teach library patrons from across Chicago how to use technologies ranging from 3D printing to accessing Chicago's public data. The first project was to produce a Chicago data visualization using the city's open data portal that includes information from across different neighborhoods in the city including the loop where the main branch library is located.
UX Researcher, 3D Modeling, Facilitation, Consultancy
Over 3 months Justus worked with the civic librarian and economic development librarians at the main branch of the Chicago public library to develop a new Maker-in-residence role to increase adult engagement at the library. Justus created 5 public programs including three hands-on workshops focused on the topic of how patrons view and understand publicly available health data and information.
Results
The workshops from the library informed a data visualization made entirely in the Maker Lab that was tailored to topics of interest by patrons. We showed the connection between wealth and life expectancy based on publicly available health data and created a resource guide for type 2 diabetes using the library's existing collection. The Maker-in-Residence program has been renewed and the budget was tripled for 2019

5
Public events and workshops
14
public health data sets synthesized
3
tactile design iterations
Maker-in-residence
program was renewed by Chicago Public Library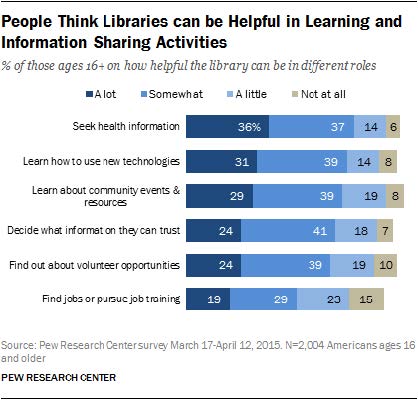 Review of topics important to adult library patrons
Pew research pointed to health education and technology as the focus of the Maker-in-residence. We tailored the Maker-in-residence program to combine both these topics during the residency and focus on public health data from Chicago's data portal.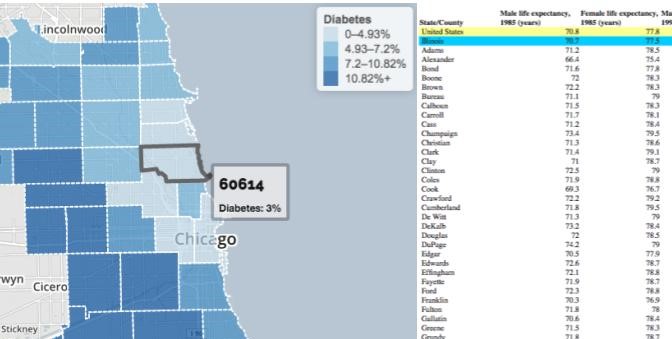 Analysis of the current Chicago data portal and visualizations
I interviewed one of Chicago's city epidemiologists and we reviewed the public health data portal and visualizations of health. Most visualizations did not visualize information in a way that could be easily compared and those that did showed the city in large community blocks with only one variable at a time. This led me to focus on how to show overlapping health variables such as diabetes and homicide in the same visualization, ultimately focusing on well-known train routes coming from the loop as opposed to more abstract geographic areas (Chicago community areas span multiple neighborhoods).
Public Workshops
Through three public workshops, the priorities, preferences, and tools of patrons from across Chicago were explored at the Maker Lab.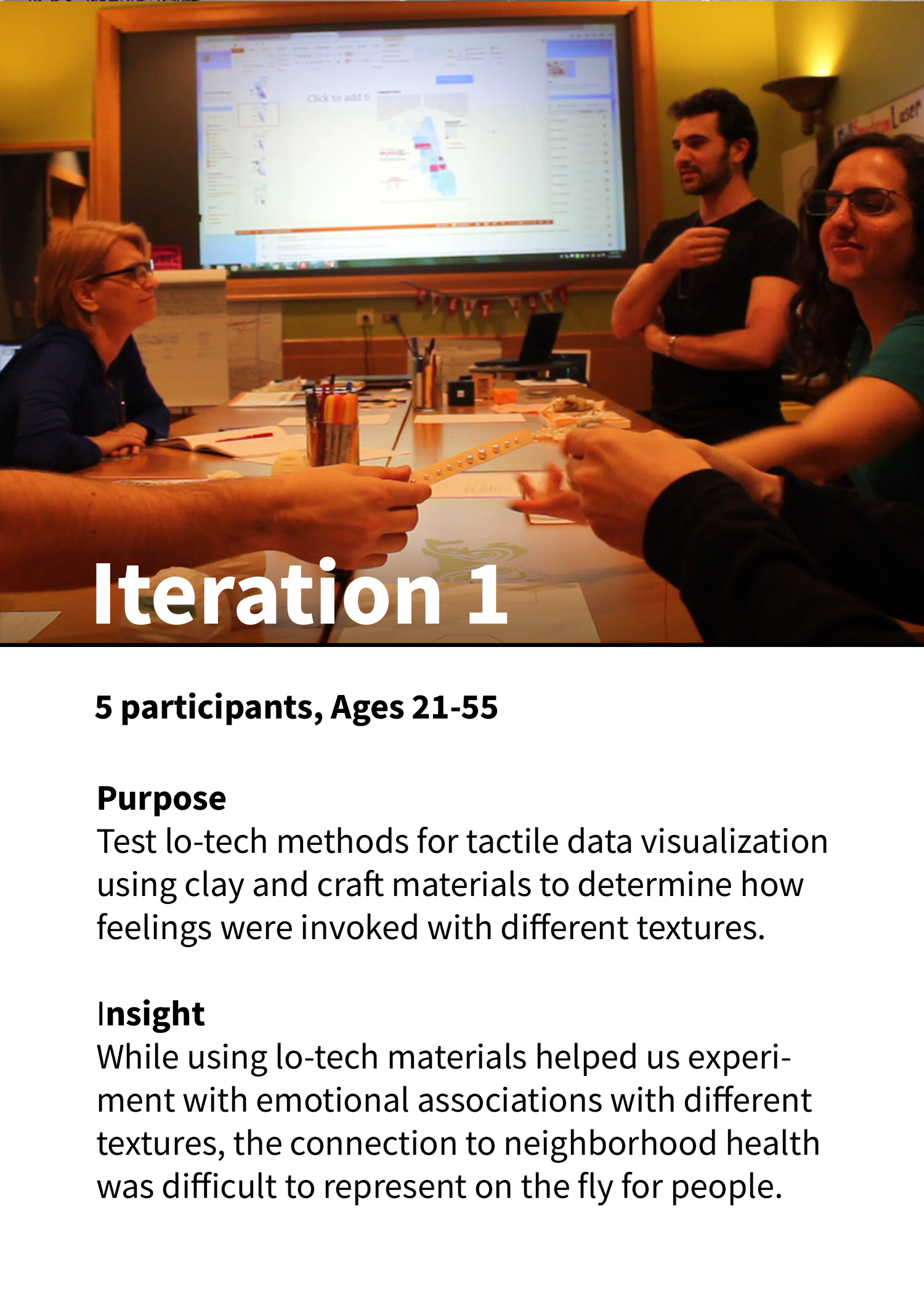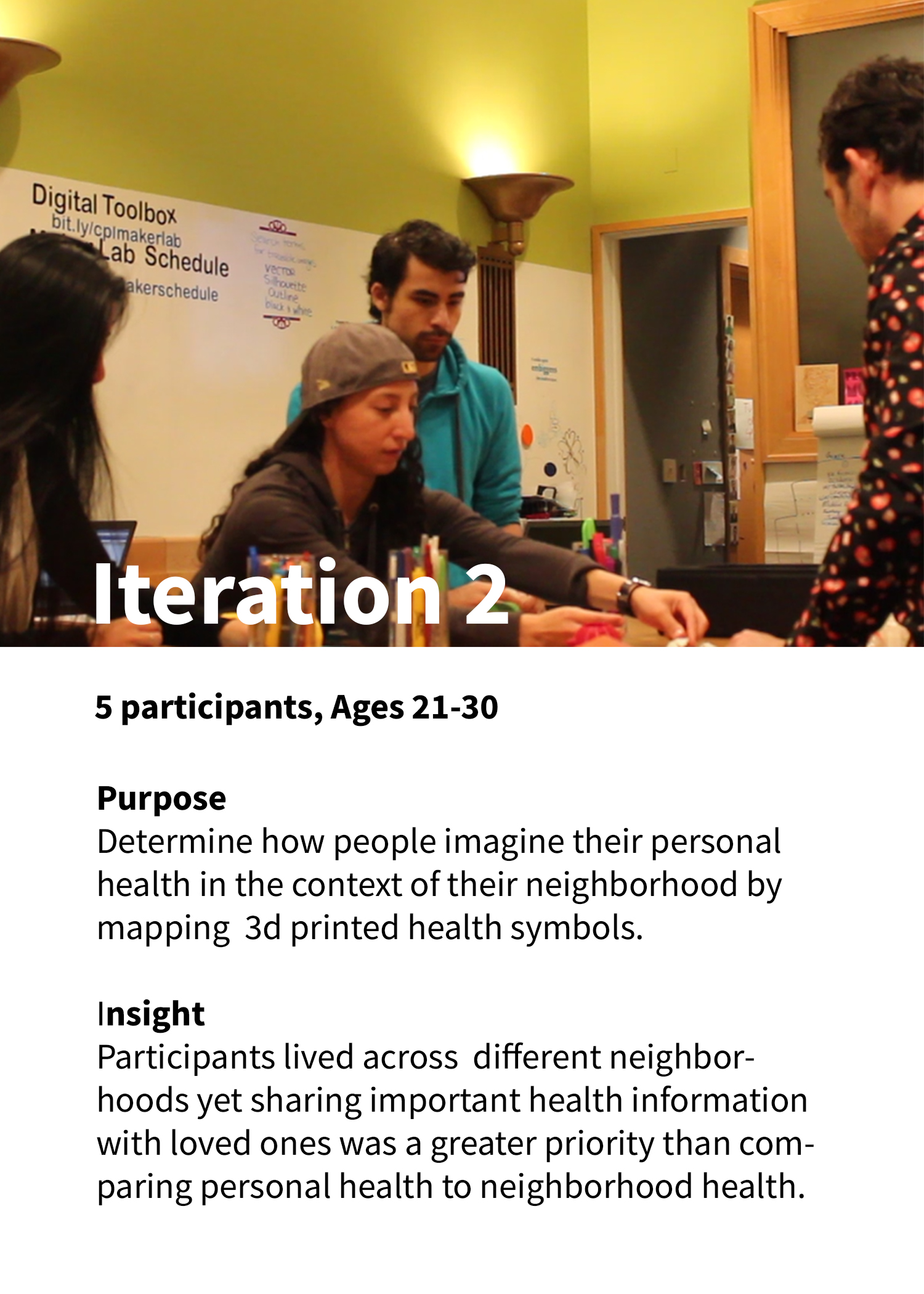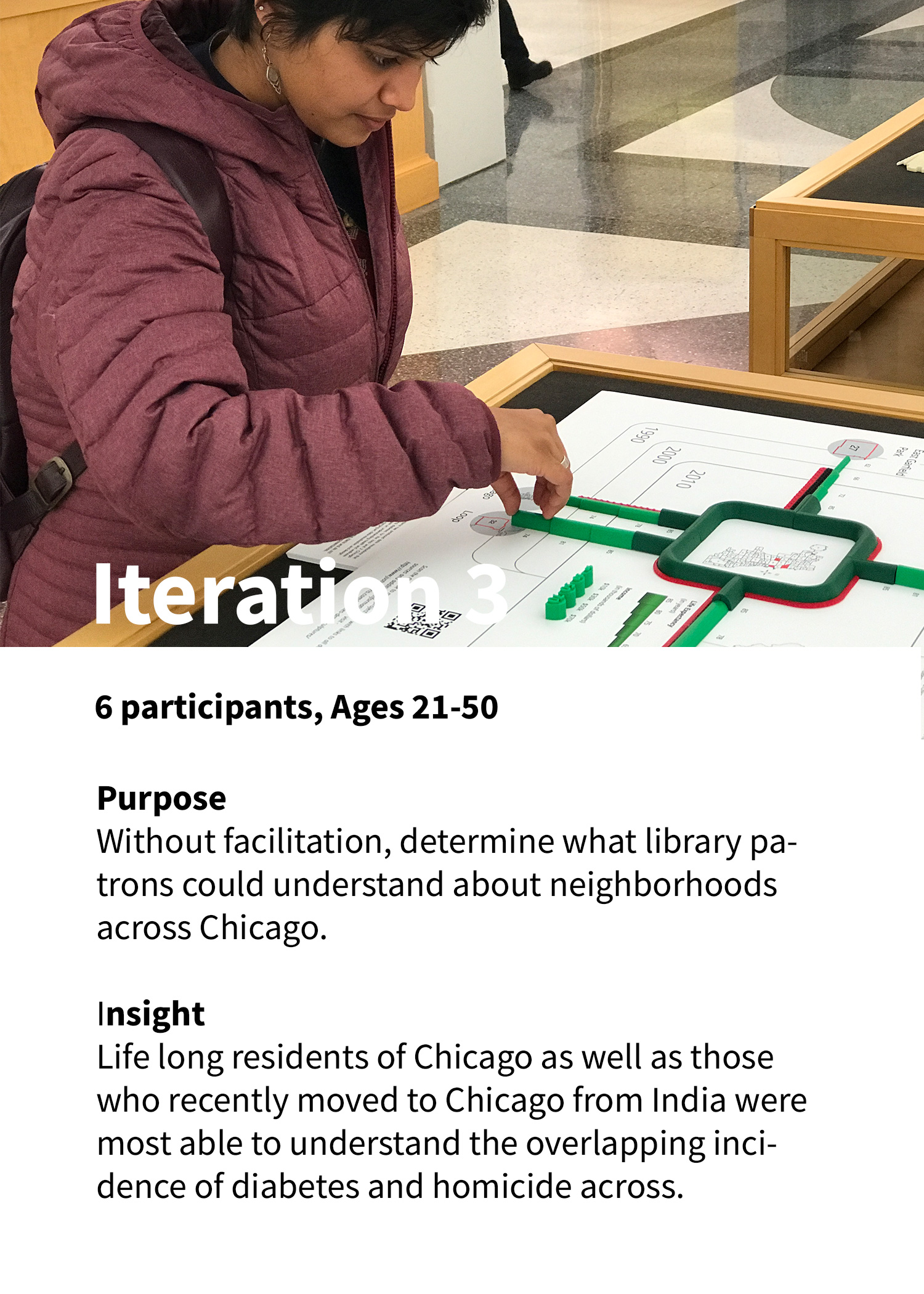 Design
Based on feedback from the workshops, the final product from the residency was a visualization that showed the relationship and correlation between type 2 diabetes, which is on the rise in all areas of Chicago, homicide, income, and life expectancy over the last twenty years. These were mapped out onto the train lines of the city and also compared to Illinois and the US, where all health variables were visible through numerical data, form, shape, texture, and color. The loop, Lincoln Park, and East Garfield Park were each compared and positioned relative to their location in the city.
In partnership with librarians, we produced a Chicago Public Library resources guide for type 2 diabetes that accompanied the work, which was designed to lead people to the existing library content on health.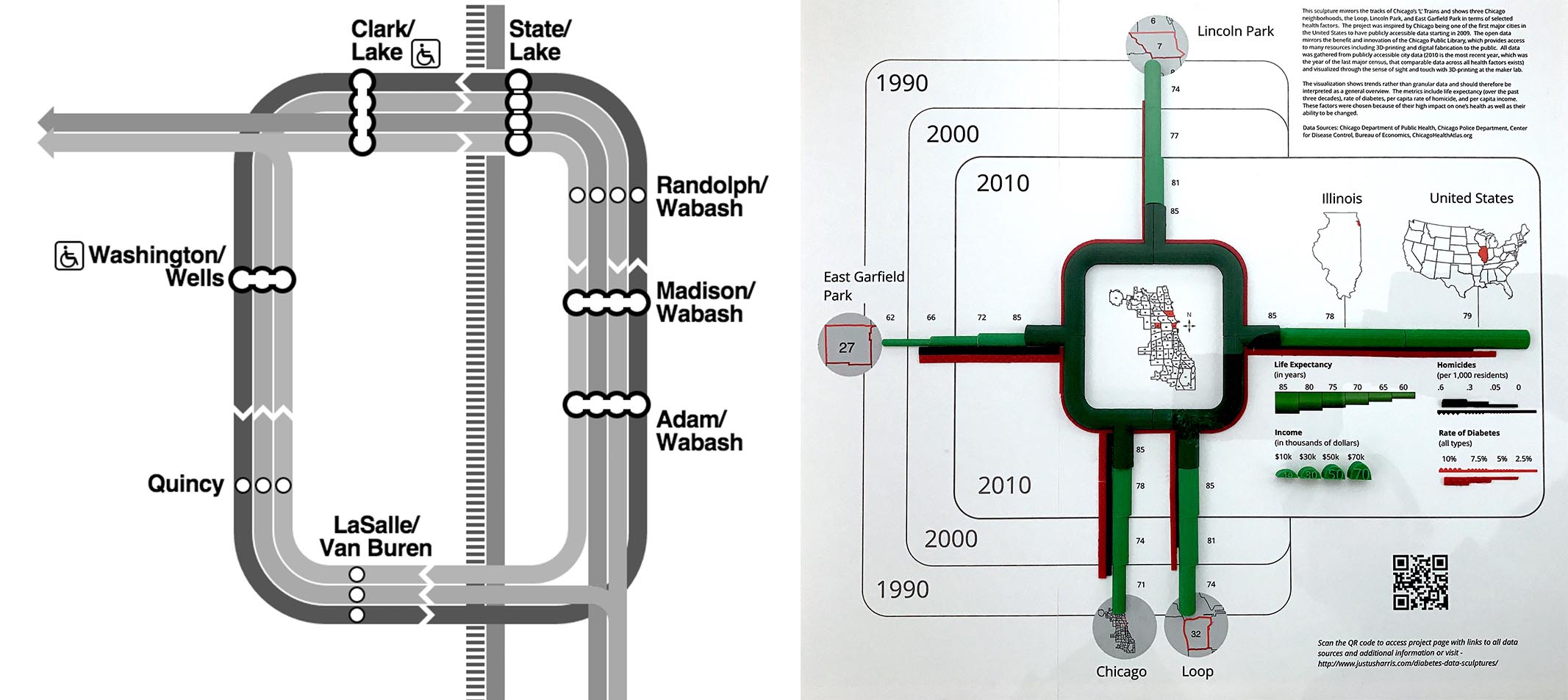 Using the language of well known public transit lines for health data.
.
Chciago Public Health Data Visualization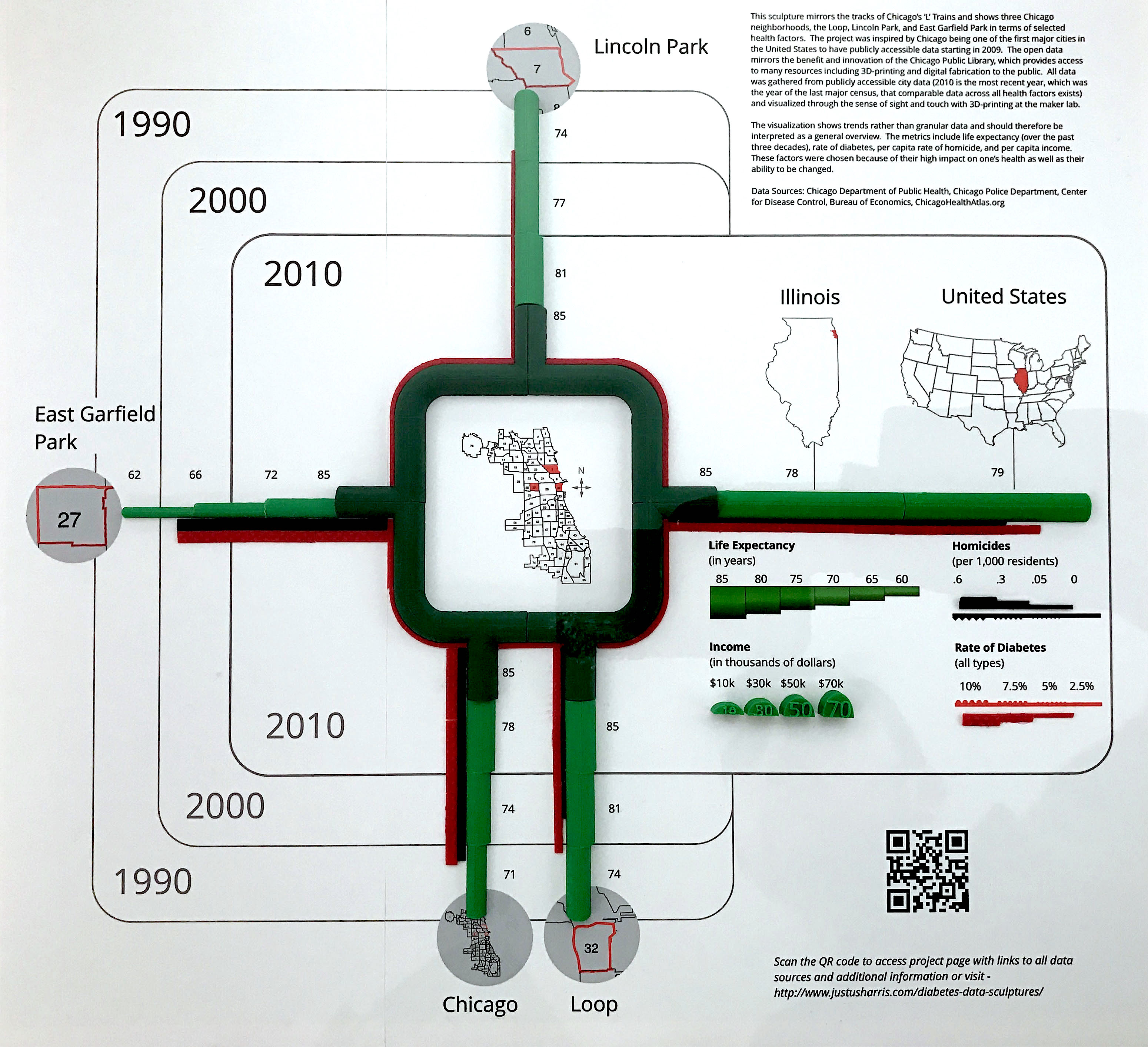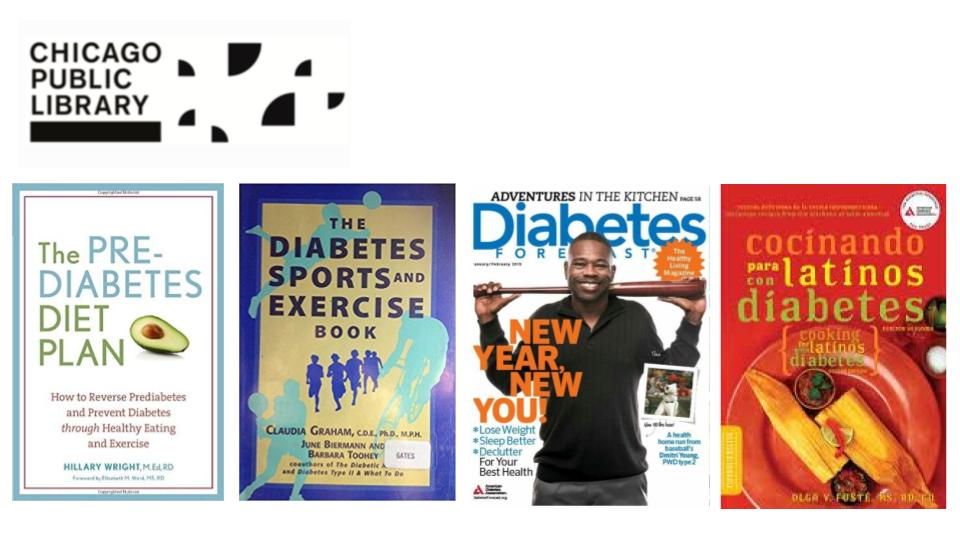 Production of a free library resource list for people with diabetes.
Reflecting Forward
The initial scope of educating patrons around technology and publicly accessible city data was too large. Everything from restaurant sanitation violations to park data is on the Chicago city portal. Once we focused on only exploring health data it became easier to conduct workshops yet it was clear that the topic of health is also very broad. It may have been useful to survey people on the aspects of health they were most interested in as well as to gather opinions from workshop participants.
While many patrons were interested in using 3D printing it was challenging to directly use that technology during shorter workshops because of the long periods of time it takes to make 3D prints. Choosing a technique such as laser cutting would have allowed for more people to participate in a shorter amount of time.
The projects such as this one have the potential to be much more customized to each location. The need to adapt any project to the local library branch will be even more important outside of the main library, which attracts patrons from across the city.
With the renewal of the Maker-in-residence program that Justus proposed and created, it speaks to more roles for artists and designers to have in civic spaces.